The Samsung Galaxy S6 is about to hit shelves worldwide, but are you wondering if it's worth upgrading your Galaxy S5? Well read on! Samsung have released an infographic which outlines the main differences between the newcomer and its predecessor.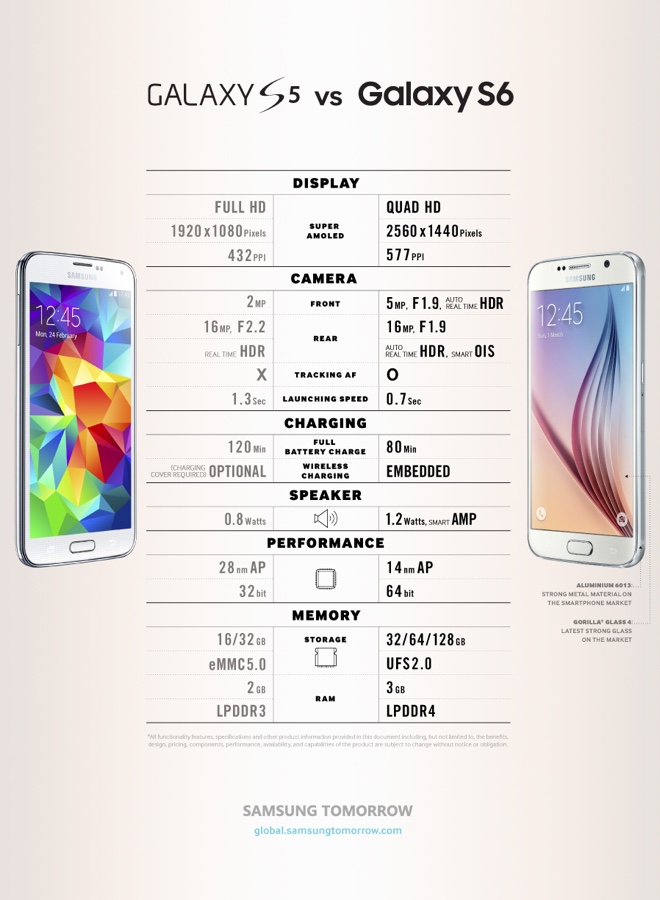 Samsung has called the Galaxy S6 its best smartphone to date. Instead of the dimpled plastic back case and painted "chrome effect" edges of the Galaxy S5, the S6 features a metal and glass body, meaning a big step up in terms of quality. The smartphone beats the Samsung Galaxy S5 in all key areas – display, camera, speaker, memory, chipset and charging.
The Samsung Galaxy S6 and S6 Edge are available to pre-order through Next Communications now. If you're thinking about upgrading, or would like more information, give us a call or use our enquiry form.